Continuous Discharge Monitoring in Mecklenburg - Germany
The Wallensteingraben was originally constructed as a channel and is almost 20 km long. In the context of implementing the European Water Framework Directive, goals include improving ecological passability. At the same time a measurement site for the continuous monitoring of discharge quantities was installed. Products used include OTT SLD, OTT CBS and OTT LogoSens.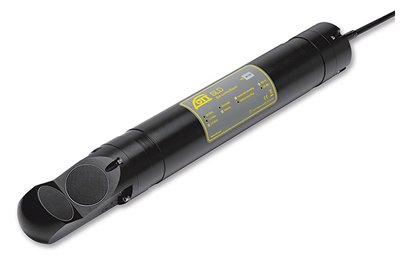 Water flow meter for longterm data collection of velocity and discharge measurements
The OTT SLD uses acoustic Doppler technology for continuous measurement of water velocity and level in streams, rivers, and canals.
Fixed installation
Acoustic
Flow velocity
Side-Looking-Doppler for continuous discharge measurement in rivers and open channels. Discharge calculation based on velocity - index - method. Integrated vessel filter algorithm, Modbus interface and output of total volume of flow (max. interval 1 day).
± 10 m/s
± 1 % of measured value ± 0.5 cm/s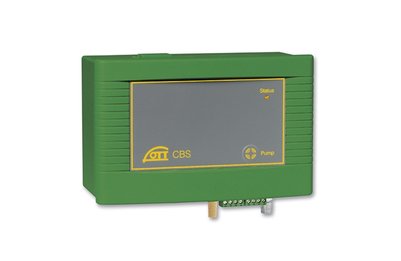 Non-contact, bubbler sensor for longterm surface water level monitoring
The OTT CBS is a compact, accurate, and low power bubbler sensor for surface or groundwater level monitoring.
Surface water Groundwater
Bubbler-in
Drift-free water level measurement - no pressure sensor or electronics in the water
0 to 15 m or 0 to 30 m
± 3 mm (high accuracy version); ± 5 mm (standard and 30 meter versions)
No
SDI-12, RS-485 (using SDI-12), or 4 ...20 mA
The measurement task: online measurement of water level and velocity of flow with subsequent discharge calculation according to the velocity-index-method. Besides, all data should be stored and made available in real-time for the planning and control tasks of the StAUN and of the water and shipping authority. For this purpose, a remote data transmission system had to be installed. Further, the customer required the possibility of remote maintenance of the measurement systems via analogue line.
OTT SLD 2.0 MHz Side-Looking-Doppler-Sensor for measurement of local velocity of flow (index velocity)
OTT CBS – compact bubble sensor for long term-stable water level measurement
Station manager OTT LogoSens2 for monitoring and storage of measured data, calculation of discharge quantities and control of remote data transmission via analogue modem (mainlines available).

The new measurement site, equipped with state-of-the-art OTT instruments from now on provides discharge data around-the-clock. The measurement instruments have been and are working without any failure since summer 2009.
Back to overview